Nora Fatehi reveals the worst red flags in a man
In a recent interview, Bollywood actor Nora Fatehi revealed what she considers the "greatest red flag in a male." Due to her connection to accused conman Sukesh Chandrasekhar, who has been charged with extortion and was detained last year, Nora has been under investigation.
Without using any names or denying that she was speaking from experience, Nora stated in a recent interview that the biggest red flag in a male was his tendency to "disappear."
The distinction between "disappearing" and "ghosting" was made by Nora. She said to Bollywood Hungama "Disappearing is a guy's biggest warning sign. Not ghosting, where he talks to you a lot today and tomorrow, then is silent for five days, then returns and has an intense conversation with you before disappearing once more. When questioned if this occurs with her, she replies, "I don't know," when asked how you can tell he is chatting to more than one girl. I speak widely."
In the same interview, Nora was questioned about what she considered to be the "pettiest thing" a person might do following a breakup. The actor claimed she had "not done anything petty yet," but she made hints that she had come dangerously near. "I haven't yet committed any minor offenses. I was considering performing one (petty thing). I believe it is impolite to disclose a person's private affairs to the public. That is pretty petty, in my opinion "said Nora.
Nora Fatehi had attacked Jacqueline Fernandez's allegations in December 2022 and denied getting any presents from alleged conman Sukesh Chandrasekhar. Nora said that Sukesh had promised her "a beautiful house and a luxurious lifestyle" if she consented to be his girlfriend in a recent statement to Delhi's Patiala House Court in the alleged extortion case. Sukesh responded to Nora's statement in a recent statement to the media, saying, "Today she (Nora) talks about me promising her a house, but she already has taken a significant amount from me to buy a house for her family in Casablanca, Morocco. All these new stories are crafted by her to escape law after ED statement 9 months ago given by her.
Nora's first serious relationship in Bollywood was with actor Angad Bedi.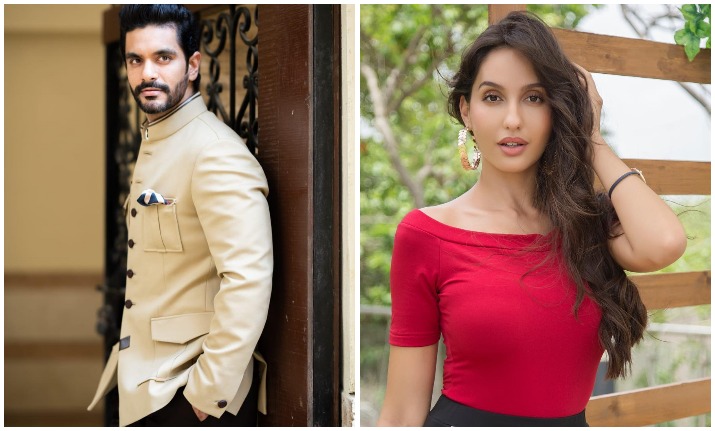 Nora recently appeared in the Achha Sila Diya music video alongside actor Rajkummar Rao. The song's lyrics were penned by Jaani and were sung and performed by B Praak. Achha Sila Diya Tune Mere Pyar Ka from the 1995 Hindi film Bewafa Sanam is recreated in the song.