804 roll out at Police Training School Swat
SWAT: As many as, 804 police recruits passed out here on Friday at Police Training School Swat.
The passing-out ceremony was attended by Caretaker Minister for Communication and works (C&W) Muhammad Ali Shah, Deputy Inspector General of Police (DIG) Training Feroz Shah, Police officials, members of civil society and elders of the area in great numbers.
On the occasion, Caretaker Minister Muhammad Ali Shah felicitated the recruits and gave awards to those who had achieved excellence during the six-month-long training.
He inspected the parade and distributed shields to the policemen for the best performance during the training. During the passing-out ceremony, the recruits also spellbound the audience with demonstration of skills.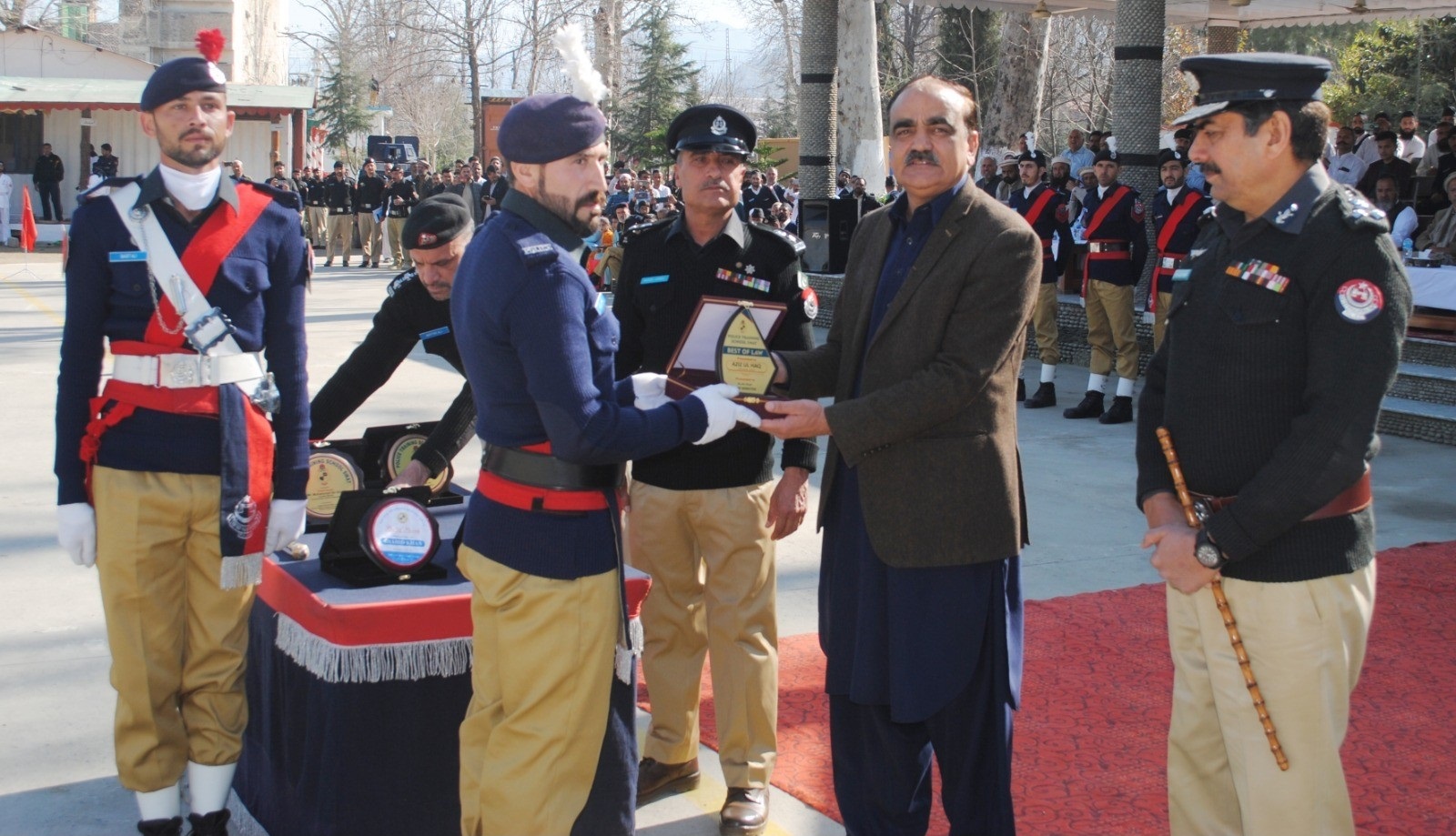 Four women out of the total 804 recruits also completed training, who were extremely jubilant at the closing ceremony.
"Today we have been trained and know how to defend ourselves and our country," said the female recruits, adding that they were determined to work for the motherland.
Noor Jamal, Director of Police Training School Swat, said that experts of the police force had provided martial art, boxing, swimming, and the latest computer courses training to the recruits.
Caretaker Minister for Communications and Works (C&W) Muhammad Ali Shah said that the Khyber Pakhtunkhwa Police established peace in the province by rendering numerous sacrifices. "I salute to the services and sacrifices the KP Police offered in the line of duty", he declared.
The Caretaker Minister also stressed the need for improving standards of facilities at the Police Training School.
Mr Shah said that Khyber Pakhtunkhwa Police had become an organized and professional force and was moving ahead at a steady pace. He congratulated the policemen who completed training and hoped they would perform their duty diligently.
#roll #Police #Training #School #Swat